Active door suction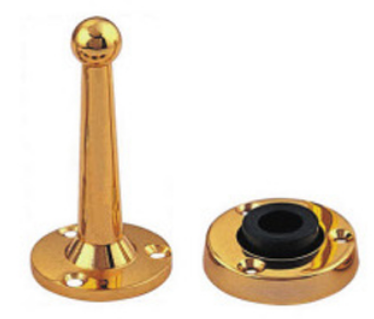 Active electromagnetic door stopper the base function of active electromagnetic door stopper
In order to meet the requirements of the supporting equipment of the normally open fire door, it is necessary for the active electromagnetic door stopper to have the following basic functions:
1. Always adhere to the function of fire door opening, no residual magnetism after opening, to ensure that the fire door can be closed automatically in case of fire.
2. It has the function of manual release to ensure the manual priority in fire fighting.
3. Signal feedback function to ensure that the fire control room can monitor the fire opening and closing conditions.
Active electromagnetic door stopper -- the selection method of active electromagnetic door stopper
Pay attention to the live working of the power electromagnetic door. The size of the working current will directly affect the current load of the fire control center and the consumption of social power. Suction is inversely related to current. The larger the suction is, the greater the power consumption will be. Moreover, the larger the suction is, the worse it is for urgent needs. Therefore, the greater the suction is, the better.
The equipment is convenient to select products that can be installed on the wall or on the ground as much as possible, which can be installed on the surface or in the dark. In this way, the time division of the equipment is more selective.
The application requirements of functional complete fire protection products are "manual priority", so it is better to choose products with their own manual switches, otherwise, adding switches on site will not only add cost but also affect beauty. Because the main body of the electromagnetism has its own lead, if the main body is movable, it is easy to cause the problem of touching and breaking the wire. The movable suction plate can satisfy the requirements of different equipment viewpoints, and can adjust the length to achieve the best equipment function. Good maintenance of the product. Special attention: plastic products can't be selected for movable parts. It's necessary to connect metal materials. Otherwise, the door is easy to cause the product to be smashed.
Selection method and function introduction of active electromagnetic door stopper