1. The handle lock is a glass door lock that has been carefully designed based on the original to make it have dual functions. The main parts are carefully made of stainless steel and CNC.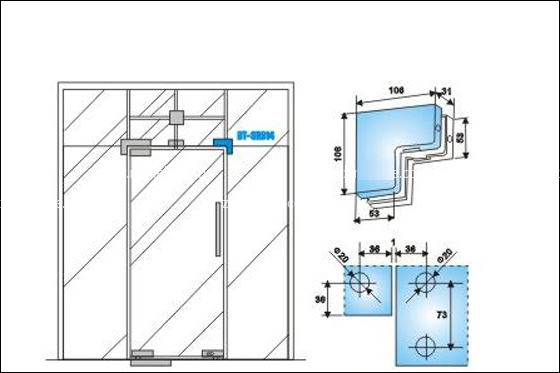 Glass door handle lock knowledge
2. The NC technology is carefully processed to make the product look artistic, completely replacing the original motorcycle chain lock. It gives you a simple and stylish beauty, which will completely lead you to a spacious and bright new life.
Glass door handle lock knowledge
3. Main material: stainless steel SUS304, surface treatment: wire drawing.
4. Main function: both can lock the door and can be used as a handle, regardless of whether the door is open or closed, the door can be locked firmly, avoiding the automatic resetting of the door when the door is opened or automatically Pinching and accidents due to closing.
Glass door handle lock knowledge
5. Main styles: square, round world lock, luxury handle lock with decorative head and tail, and handle lock with alarm device.
Glass door handle lock knowledge